On this Feature Friday, I'm going to feature a new cover. This is so exciting!!! They have just revealed the cover for the 4th Mortal Instruments book, "The City of Fallen Angels"!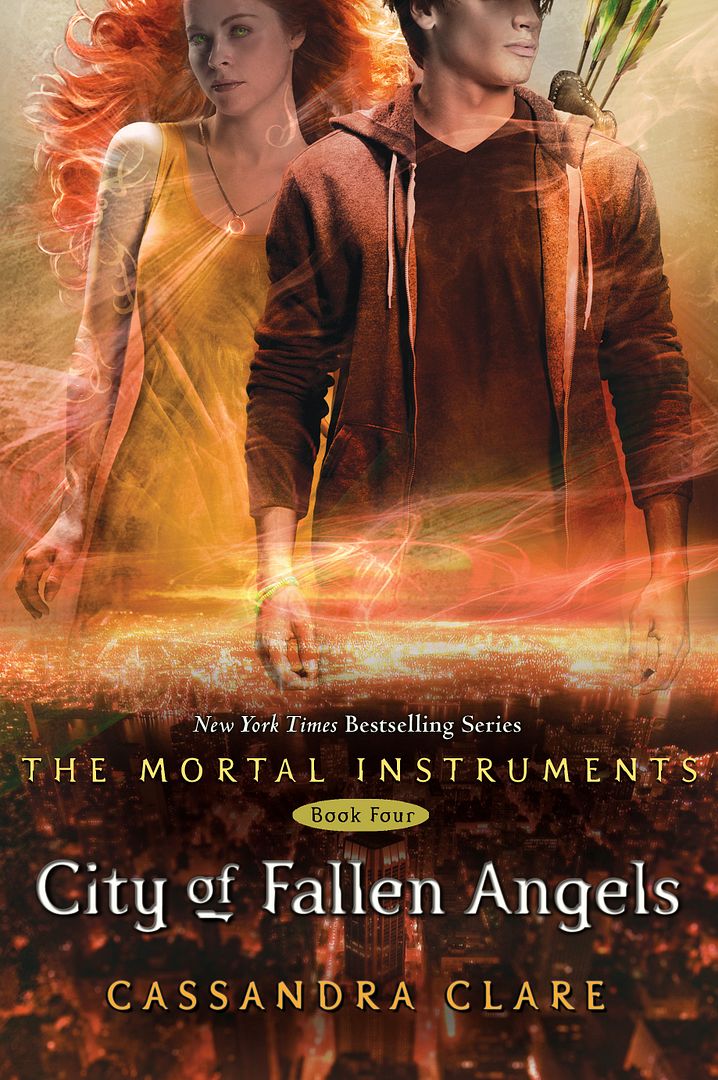 Isn't it gorgeous! On her website, Cassandra Clare said that on each of the new books, they will feature 2 characters instead of 1 like on the first 3 books in the series.
I love these covers. They are absolutely gorgeous and they made me pick up the books and look at them to begin with.
If the cover isn't enough for you, you can also read an excerpt from the first chapter. Entertainment Weekly has an exclusive excerpt
here
on their website.